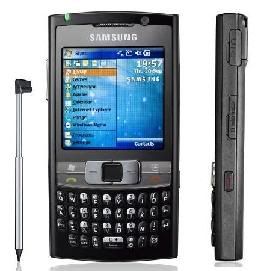 It's all still rumor for the time being,
Samsung will release the newest Blackjack series
,
Samsung i788 Blackjack III
, but there's no official release date yet. According to the news, this series will compete with
Blacberry
, because
Blackjack III
has good features, such as Wi-Fi,
equipped with Windows Mobile 6.1 Professional, full QWERTY keyboard
and other features. Although some news said that a
series of Blackjack III
is not made to compete with
Samsung's Blackberry
. Otherwise, the handset will have a much better progress of the normal
Blackjack II
also known as the
Samsung Epic
.

Therefore,

Samsung

attempt to provide the best features of the

Blackjack III

as the optical mouse. How does it work?. The optical mouse is basically like if you flipped the one on your desk over and tried to move it with your hand, you swipe your finger over it and click where you want, so you simply move you finger on the optics sensor to move the cursor on

Samsung i788 Blackjack III

.