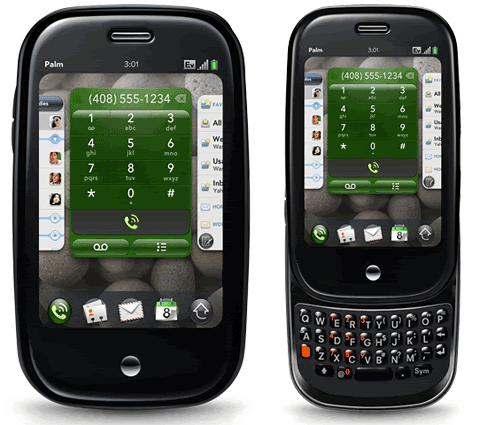 According to
Sprint, partner of Palm
,
Palm Pre will be released in this coming June 2009
with price Us $ 199 on contract after rebate. As you know, the
Palm Pre smartphone
is always awaited because the benefits of the OS inside, Web OS. Several advantages of
Palm Pre compared to 3G iPhone
is the keyboard with the 'QWERTY' and a touch screen features.

The smartphone which is the

iPhone competitor

offers a range of features that can attract consumers attention is one of the wireless charger technology. With this feature, the

Palm Pre users

can recharge the battery without connecting the phone cable to the electrical contacts. This wireless charger that called

Touchstone

is using magnets energy as a power source to connect the electric source to

Palm Pre

. The electric current through a loop that is embedded on the charging pad, will generate a magnetic current to recharge the

Palm Pre battery

, either the wireless charger can be used to recharge various

gadgets

. Network connection is carried by

Palm Pre

is the same as that carried by iPhone 3G, it's using 3.5G connection.