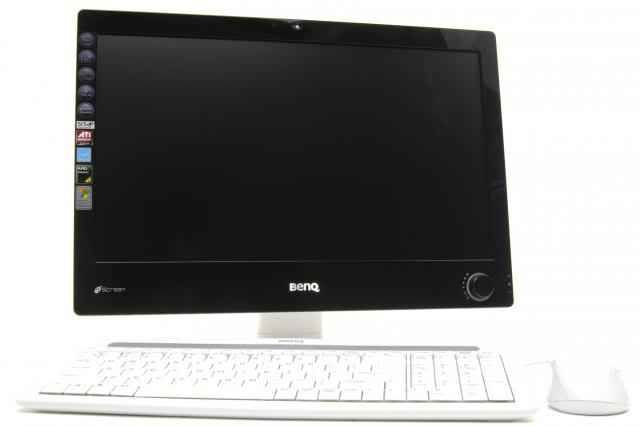 BenQ has launched nSCreen i91
, an all-in-one
PC
gets the hands-on treatment that is designed to provide convenience for users to surf in the virtual world.
nScreen i91
is also a computer in combination with a wide HD screen with 16:9 aspect ratio.
The form of its slim and the continuation of hidden on the back of the screen makes
nScreen i91 looks beautiful and luxurious
.
BenQ nSCreen i91
not only save space, but very appropriate when used as a modern and beautiful home decor. In addition,
BenQ nScreen i91
can save energy 80% less than a
traditional desktop
.
BenQ nScreen i91 is for the user who wants a basic
, low-cost PC and monitor that won't take up much space, and which will be able to run the majority of
software
thrown on it.

In addition to obviate the complicated connection cables,

BenQ nSCreen i91

also allows users browsing the Internet immediately when the switched power on, for the users have wireless internet, while for those who have no wireless access, they can use an external modem. One of the

benefits of BenQ NScreen i91

can run the instant

photo sharing software

, so that the user can view the latest photographs of their families.